The Christie Enclosure
By the twentieth century the Observatory was occupying two separate sites at Greenwich. This section deals only with the subsidiary site, the Christie Enclosure. Other parts of the Observatory grounds are covered in the following sections:
The Courtyard
The Astronomers' Garden
The Meridian Garden
The Garden to the west of Flamsteed House
The Magnetic and South Grounds
The Observatory Garden (now part of the Royal Park)
Introduction
The Christie Enclosure was created in 1897 to provide a new home for some of the magnetic and meteorological instruments that had been affected first by the building of the Lassell Dome and then by the construction of the South Building and the Altazimuth Pavilion. Located away from the main site 400 metres to the east of Flamsteed House, it was almost equidistant from Bower Avenue to the east, Great Cross Avenue to the south and Lovers' Walk to the north. It was 0.9 acres in extent, square in shape (with truncated corners) and measured 200 feet across. Although there was no technical reason for it to be so, the Enclsoure was aligned north south along the meridian. The Royal Warrant authorizing the Enclosure was issued on 23 October 1897.
Following the transfer of the Magnetic Observatory to Abinger, the magnetic buildings became redundant in June 1926. In order of construction, the buildings contained within the Enclosure were:
Magnetic Pavilion (1899)
Magnetograph House (1914), became Meteorological Recording Building in 1932
Yapp Dome (1932)
Reversible Transit Circle Pavilion with its north and south collimator huts (1932)
New Cookson Pavilion (1936)
Apart from the original Pavilion which was demolished in 1932, the other buildings remained until the spring / summer of 1959 when they were demolished and the enclosure returned to the park, proposals to turn it into a bird sanctuary or a scented garden having been rejected.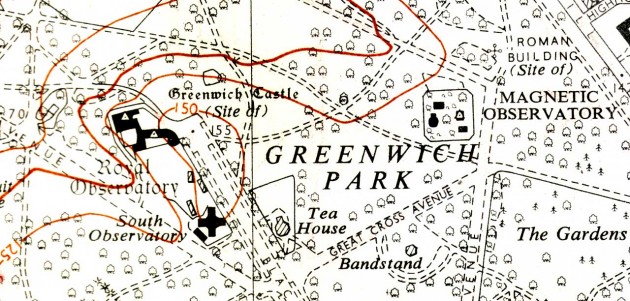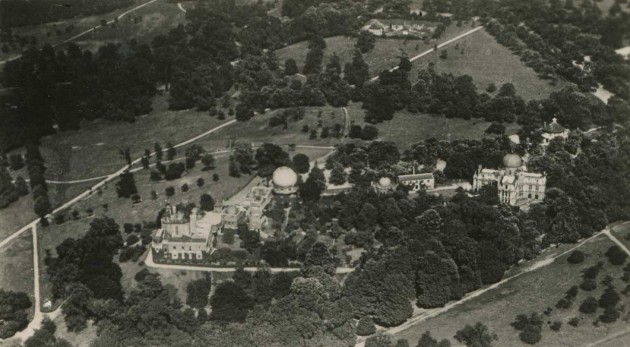 The hunt for a subsidiary site in Greenwich Park
It was in 1893, that Christie first seriously turned his attention to relocating part of the magnetic observatory on a new site in the park on the other side of Blackheath Avenue. As things turned out, things did not go entirely to plan. The new site was required to be magnetically neutral, and it took until 1897 to identify a suitable spot.
... to be expanded at a later date